Stem Cell Derived
Exosome Magic Skin Booster (also known as ASCE+ Derma Signal SRLV) is a professional cosmetic treatment using the world's first pure, stem cell-derived exosome for skin rejuvenation, elasticity, hydration and anti-inflammation. ASCE+ Derma Signal SRLV efficiently helps to increasing skin hydration and produces an anti-ageing effect. Experiments have shown that when ASCE+ Derma Signal SRLV is used, collagen is increased by 600% and elastin by 300%. It is a 4th generation skin booster known for its long-lasting pore erasing effect.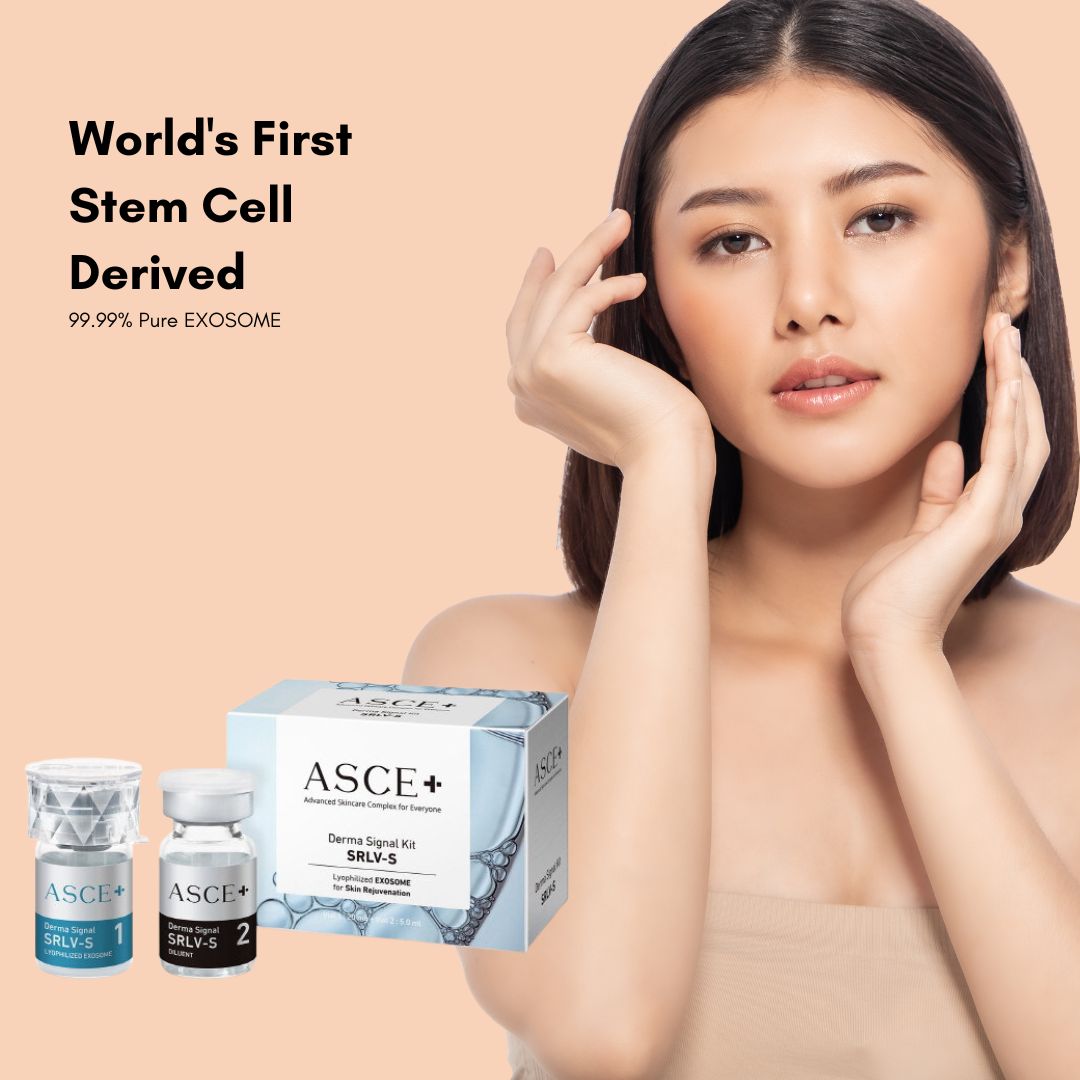 ASCE+ Derma Signal SRLV contains not only exosome powder, but also a high content of macromolecular HA components, 9 types of Growth Factor complexes, 6 types of Peptides, 6 types of minerals, 30 types of Amino Acids, 4 types of Coenzymes, Glutathione, Retinol and vitamins in a single blend.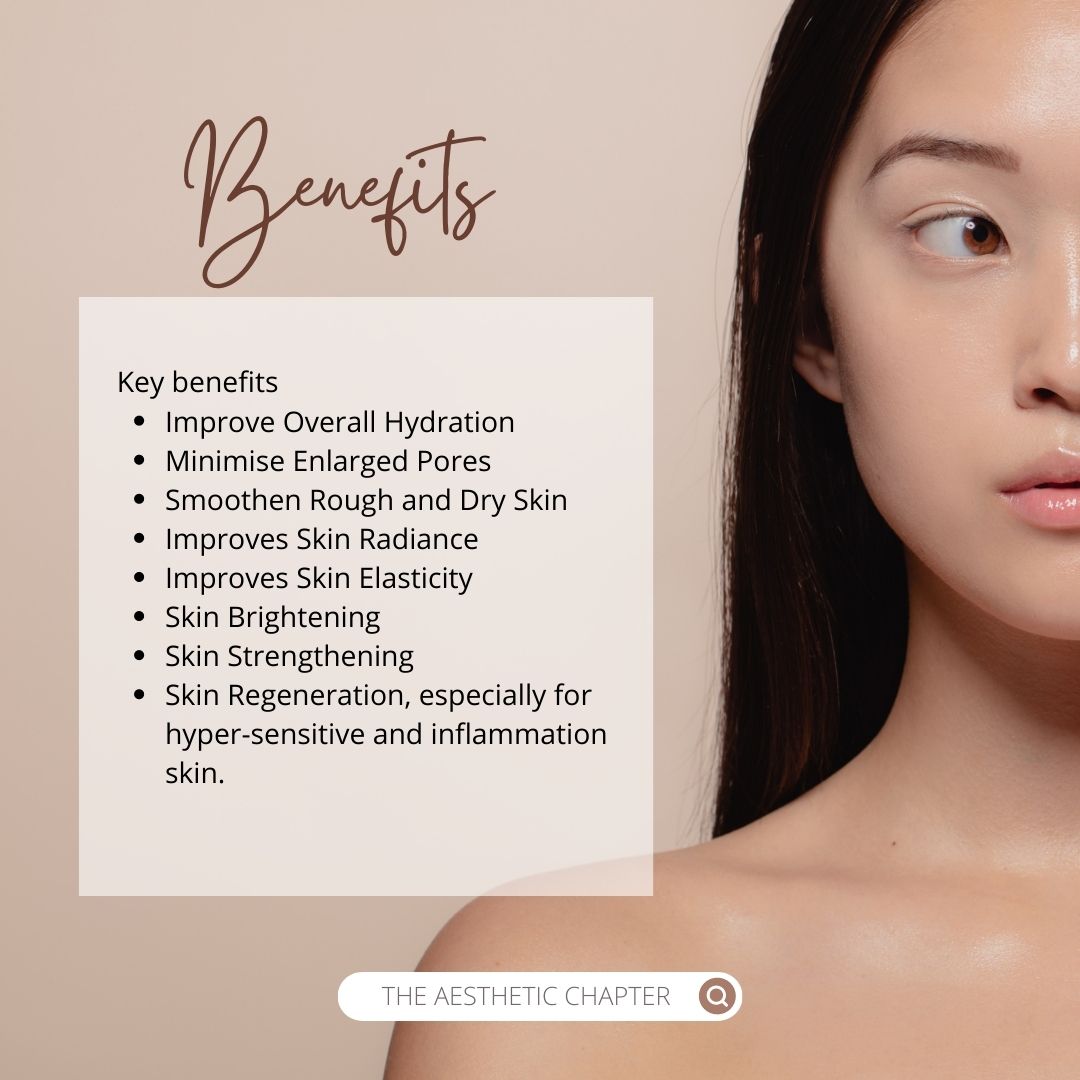 Benefits
The effects of using ASCE plus:
Elimination of wrinkles and improvement of skin tone
Visible skin rejuvenation
Perfect hydration
Improvement of skin elasticity
Increasing the production of collagen
Treatment of hypermelanosis by reducing the melanin content in the cells.
It accelerates wound healing and reduces the formation of scars after surgical procedures
Treatment of atopic dermatitis,
EXOSOME First Trial
Get your full face first trial now at just $450 NETT (No Gst)
Exosomes are nanoscale particles that are secreted for the transfer of intercellular information and play an important role in influencing the micro-environment around cells. Exosoms are separated and refined from stem cell cultures using the latest technology, and they effectively care for damaged skin and help activate the skin's natural regeneration.
The treatment is much bearable with little discomfort. Downtime is minor, there will be some redness that will subside between 2-6 days. You can continue your work or daily activities right after the treatment.
Exosomes carry the regenerative capabilities of stem cells. They effectively care for damaged skin and helps activate the skin's natural energy to regenerate. After the treatment, you can feel some changes to your skin